By admin on May 14, 2015 in
CHA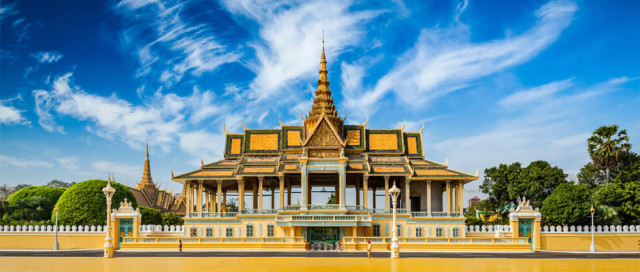 CHA is celebrating the birthday of HM King Norodom Sihamoni  from 13 to 15 May. This holiday period is celebrated through Cambodia, though not everyone has holiday from work.
HM King Norodom Sihamoni was born on 14 May 1953 and has been the sovereign of Cambodia since 29 October 2004.
He was made king after being chosen by a nine-member throne council to become the next king after his father Norodom Sihanouk abdicated in 2004 due to ill health.
Even though King Norodom Sihamoni's father was King, the King of Cambodia is an elected monarch, making Cambodia one of the few elected monarchies of the world.
The King is elected for life and is chosen by the Royal Council of the Throne. The only stipulations are that the candidates must be part of the royal family and at least 30 years old.
To mark the holiday, the King makes offerings to monks and those less fortunate in society. Many government buildings are covered in lights and pictures of the King, while people will fly the flag of Cambodia from their houses.